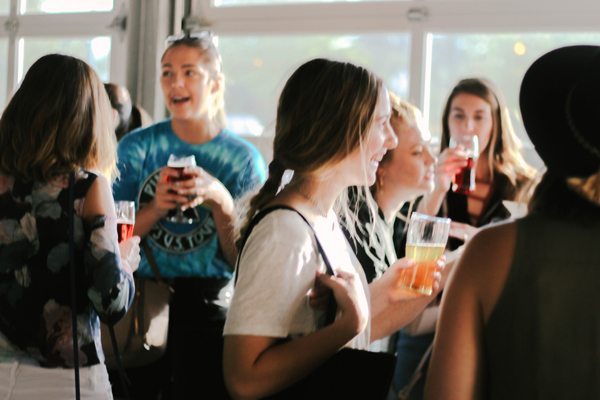 Two years ago I started a group called The Sunny Group. Back when my blog's name was Everythings Always Sunny I wanted to create a more tight community. As much as I focus on Instagram and love Instagram I wanted a place where women could connect and share the highs but also share the lows.
It's now transitioned into Empowered Babes Empowering Babes which I freaking love and am so proud of. Each of month we meet together and I defiantly leave feeling so uplifted and energized. We're almost to 500 amazing babes and growing daily. If community and women fuel you, make sure you join the babe tribe here!
Also thank you to Perrin Brewing Co. for hosting us.