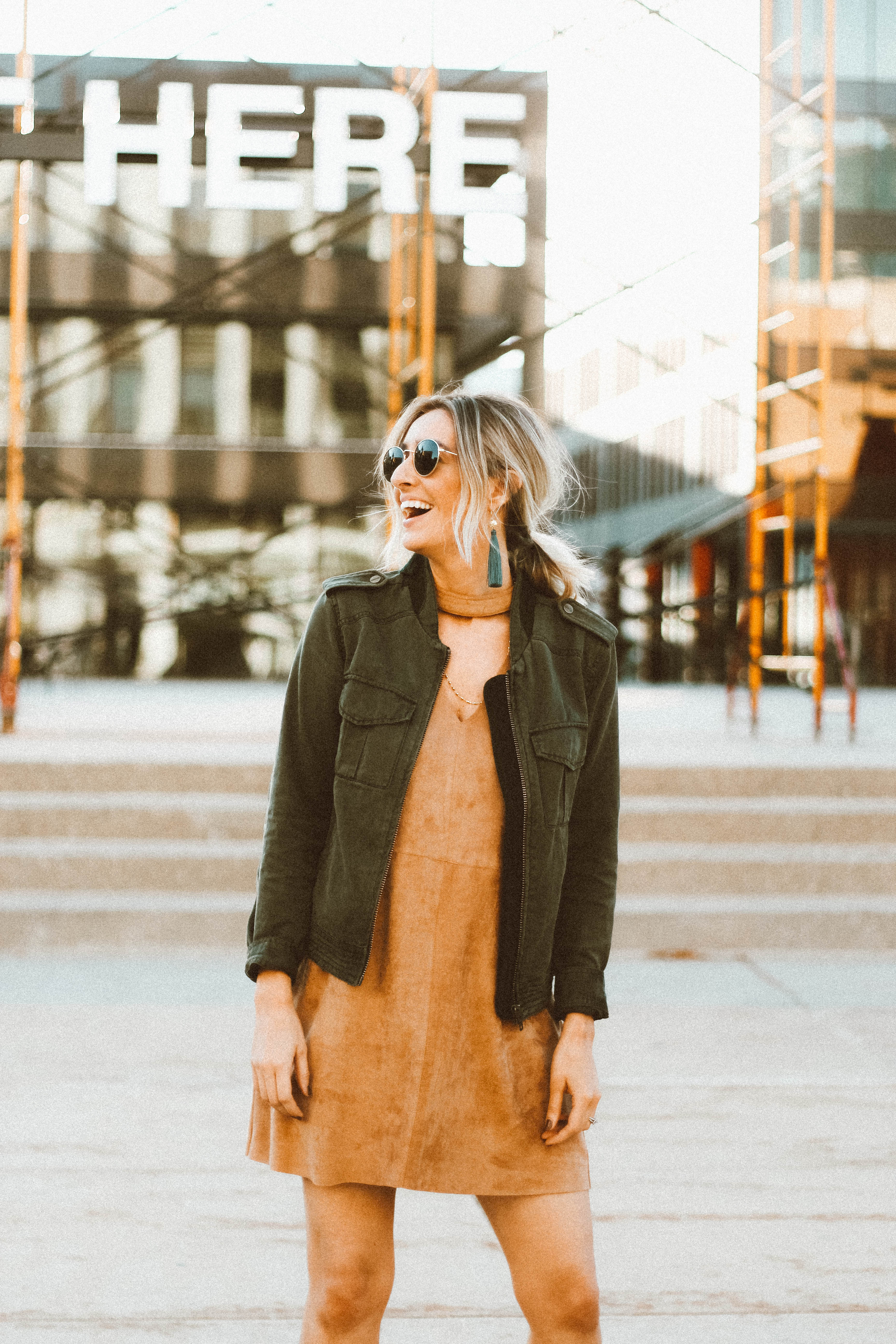 Dress From Down To Earth, Sanctuary Jacket, Gorjana Earrings, Gorjana Necklace
I think I might know more bloggers than I know random people.
Blogging has evolved over the years, and so I wanted to share my tips on how to stand out as a blogger & on instagram. I started my personal blog (this one) in 2011 but started another blog on blogspot back in 2010 that will never see daylight. (it was weird) Then even before that, I was blogging on xanga. Do you guys remember those days? Pretty sure I had the song Don't Cha by the Pussycat Dolls playing in the background of my xanga blog, so there's that.
But blogging has changed so much over the years, and sorry to throw a wrench in it but I think the days where you just post a photo of your pink dress and the caption says #onwednesdayswewearpink are over.
Now the blogging world is so saturated, so so saturated which isn't a bad thing, but you have to work extra hard to stand out now, you have to be one step ahead and you have to do the things that others just aren't doing.
So what do people want from you? People want to hear your voice. I know that sounds super cliche but it's true, people want to hear you, they want to hear your voice, they want to relate to you they want to feel like holy cow this girl gets me, I get her I'm not alone in whatever my lifepath is now.
Now I'm no hotshot blogger but I think I've done an alright job growing community (which if you're not in my private facebook group empowered babes empowering babes join here!) which I believe it's about. I love style, I love fashion, I love home decor but my main focus is growing community.
So how do you stand out as blogger? In my opinion, I believe your audience is who you are but maybe a few months ago or maybe even 1-3 years ago. What were the struggles, what was the path you followed what were the things that you found out that made life a little easier, share that. Share the good but also share the kind of ickiness that you had to take to get to the good.
With social media it's so easy to get caught up in comparison and it's easy to but let's be honest, when you find someone who speaks truth and who you can relate to, you hit that follow button quick.
I PROMISE you the woman I follow on instagram, they may have aesthetically pleasing accounts but they're REAL. They've got dope fashion sense but they're real and what I mean by real is that they're sharing life, they're sharing the ups and they're sharing the downs, they're sharing meaningful content and that keeps me coming back.
I hope this post helped. Like I said if you're not already part of my Empowered Babes Empowering Babes group, join here! Also, make sure you're following my insta here!
Love ya pretty babes xo
Photo shot by Sincerely Ashley