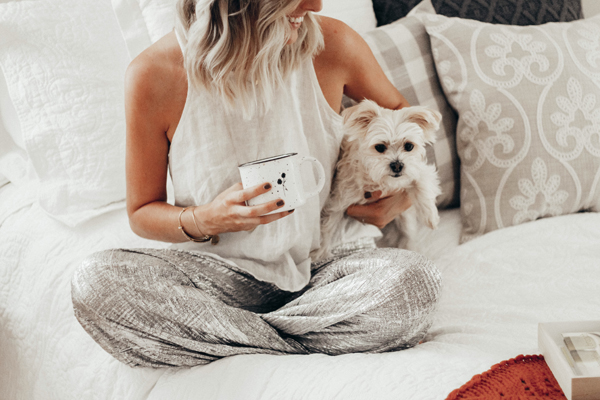 You guys, I'm so excited to share this post with you! It's been something I've been working on for quite some time now. Today's post is in partnership with Meijer Stores! Meijer has been my go-to for so long and now that I've been introduced to their decor lines, I'm officially hooked. The quality is amazing and the prices you cannot beat!
So our bedroom has been one of the last rooms we've tackled decor wise in our home. It's the room we've put off and put off mainly because I just didn't know what I wanted to do there, so when Meijer reached out and wanted me to style our bedroom using their fall decor and the MyTemp sheets I was GAME.
One thing I really do love about the MyTemp sheets is that it's a year-round sheet. I know that we're heading into fall and the days are going to get cooler so it's nice knowing that we can keep just one type on. Especially for the fall we've been having. One day it's 60 and the next its 90 degrees. So they've been perfect for this season! Ps. they're extremely soft which is a plus!
This was our before…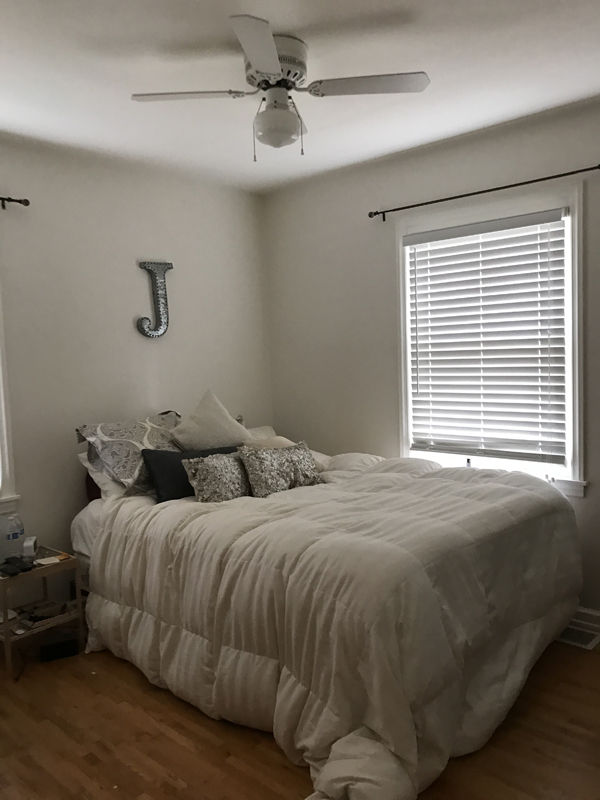 Our After…!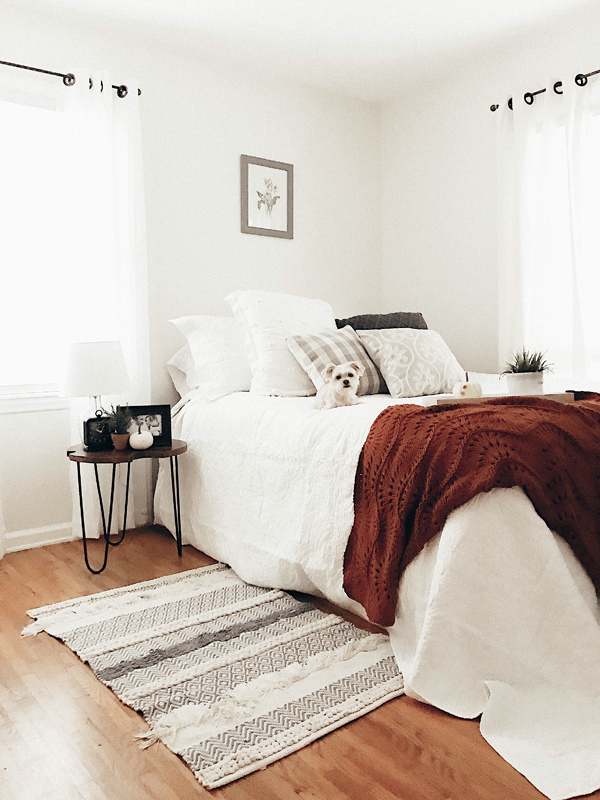 Not only was I super excited to partner, fall is my favorite time of year but when I went to Meijer I was absolutely blown away by how many amazing pieces they had at the store, I mean look at the side table.
When decorating our bedroom for me personally I want to keep the bones and staples in our room white. I love to play with color through simple decor like pillows, rugs (by the way, this rug was $16.00 yeah, go run. Like, now.) and greenery. ps, I found this buffalo check pillow for only $6 (yeah stupid cheap) so finding pieces like that is a no-brainer to style!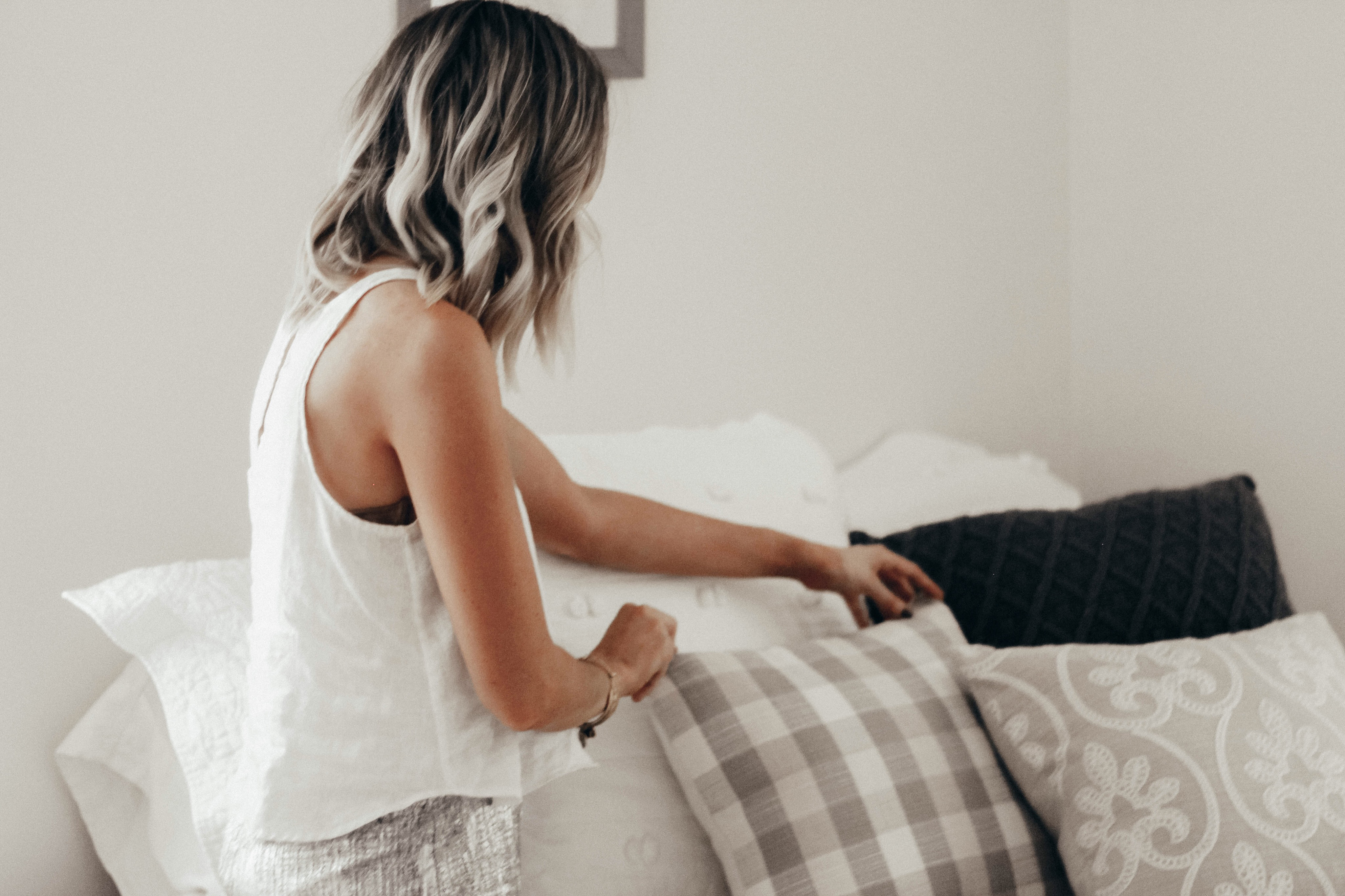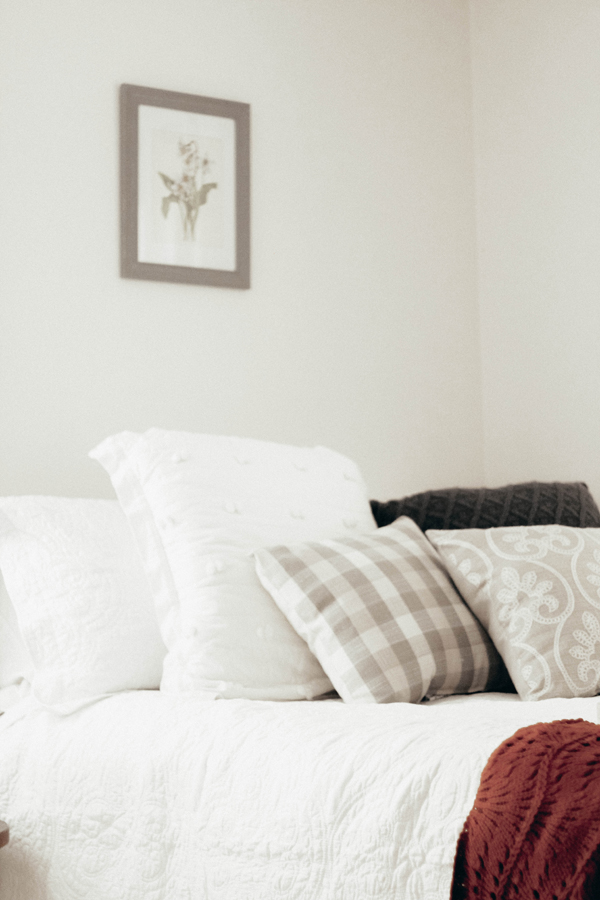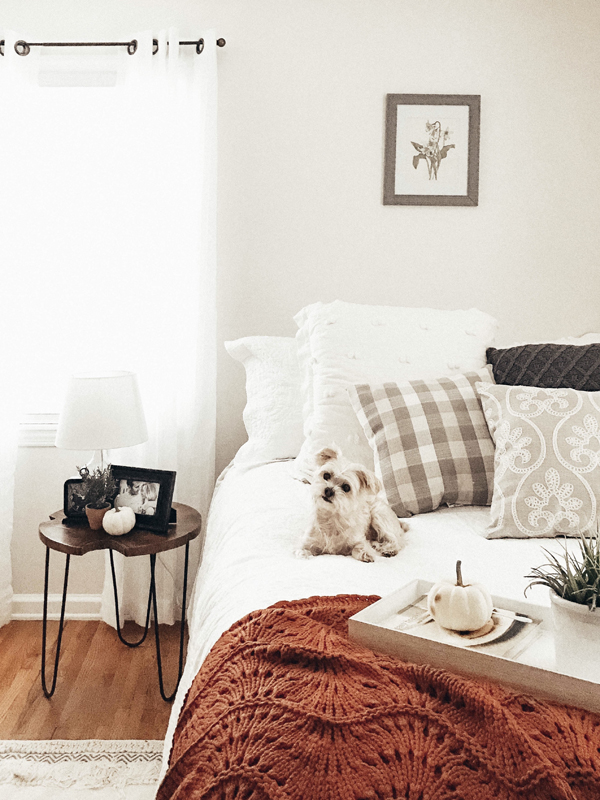 Also when styling for Fall I would say keep your staples how they are and focus on smaller ways to warm up a room.
1. Grab Throw Pillows That Are 'Fall' Themed.
I know throw pillows can be a bit pricey but the ones I found at Meijer were super reasonable. Like I said, I found that buffalo check pillow for 6 bucks so you really cannot complain about that!
2. Switch Out Your Frames For Darker Ones.
I grabbed these rustic frames from Meijer, this little black one that you see was on sale for 4 dollars. I think it adds a lot of warmth to the space rather than having a white one and for 4 bucks you really can't beat it!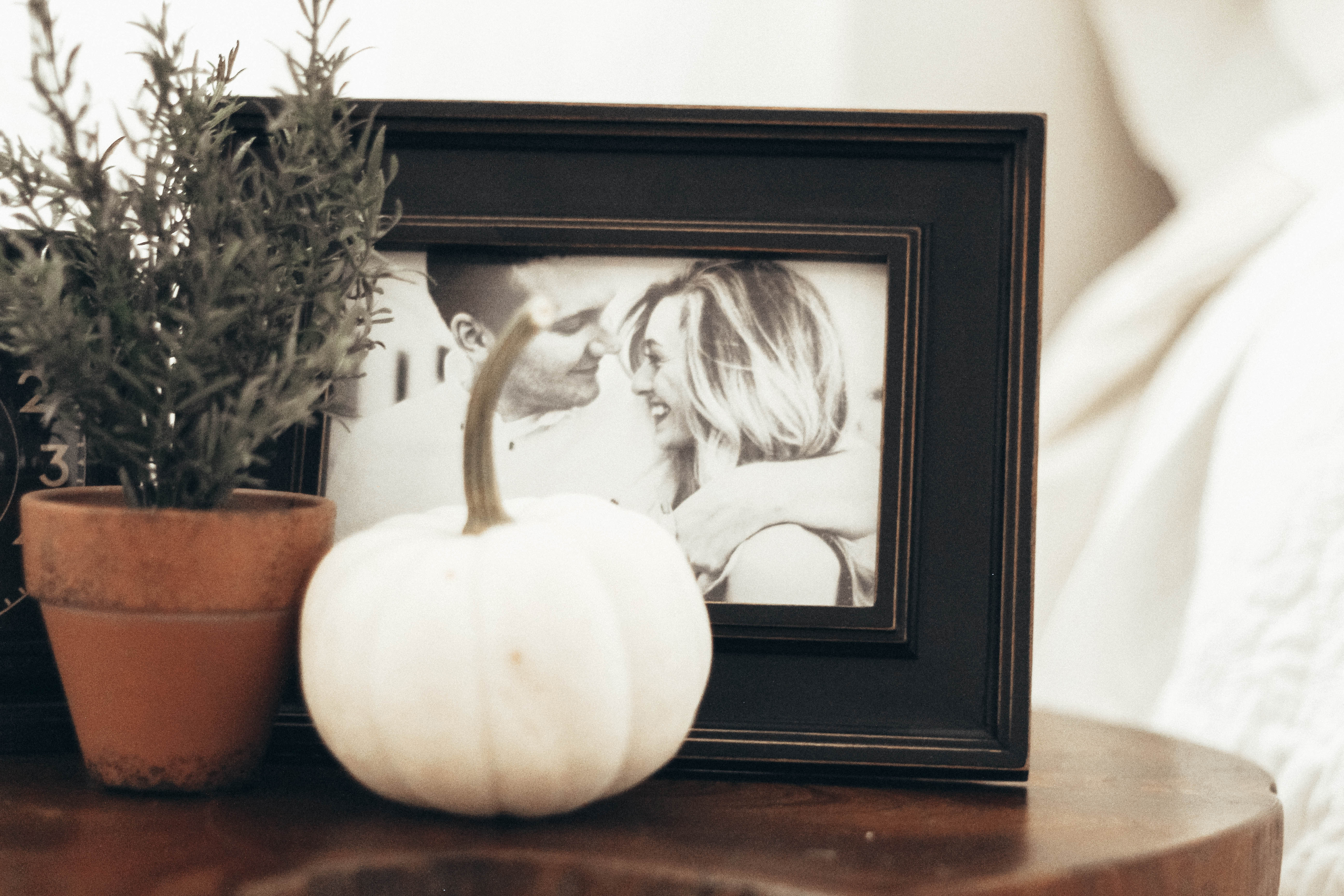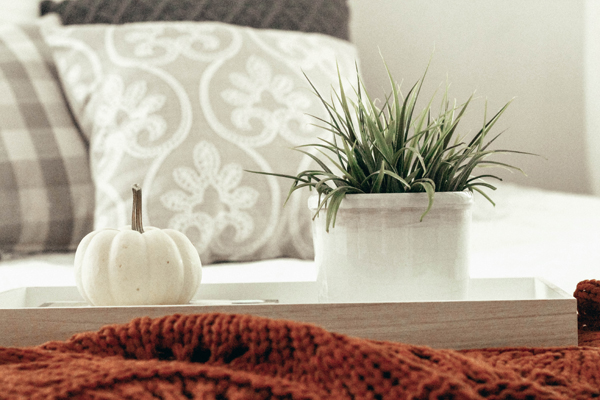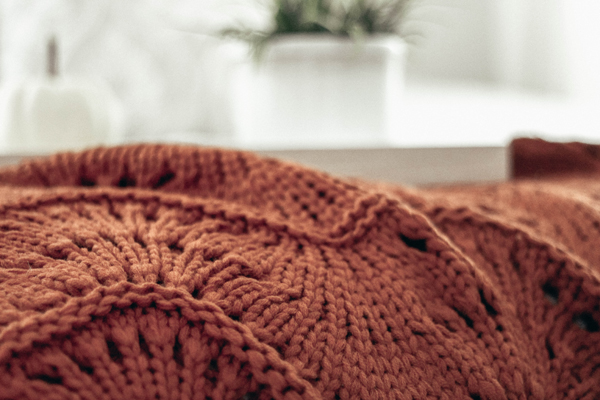 3. Grab a Comfy Knit Throw
Like I said above I love warming up spaces with color and I found this perfect one. I love the color. The warm orange for this fall is my favorite.
4. Decorate With Gourds
This is probably the #1 thing that screams fall. These gourds are so cheap and the best way to make a room feel a bit more fall-ish!
5. Anything Knit
I have this navy knit pillow pictured above but one thing I love that you can pretty much go with any knit and I think it warms a room up, whether it's cream, blush or white I think the texture of knit gives off lots of fall vibes!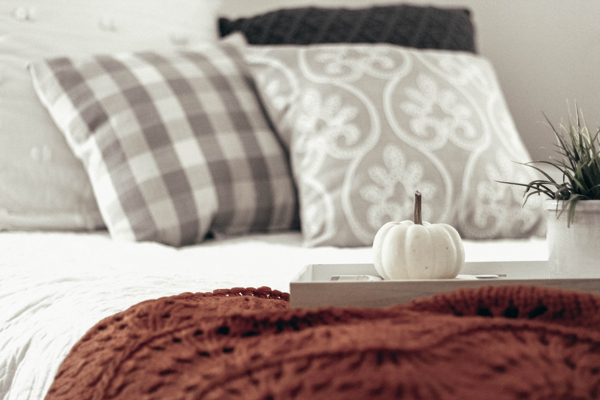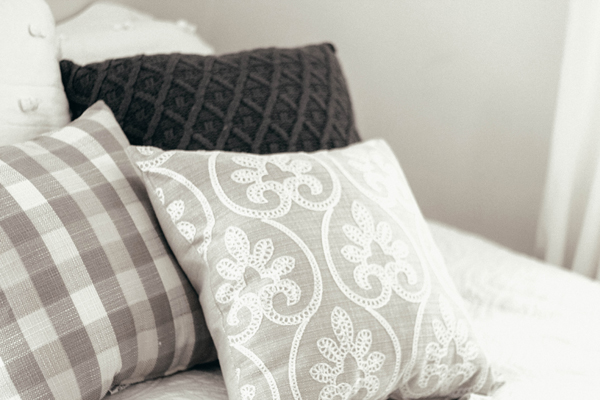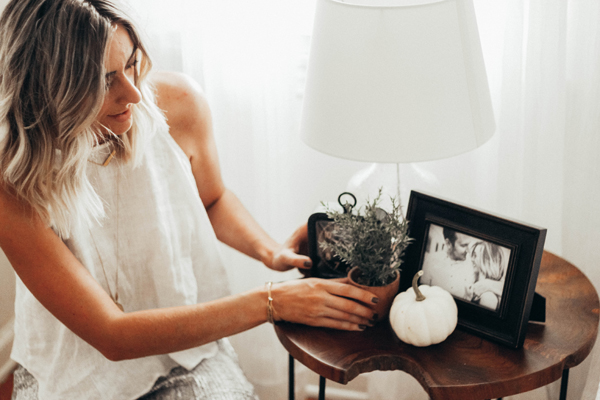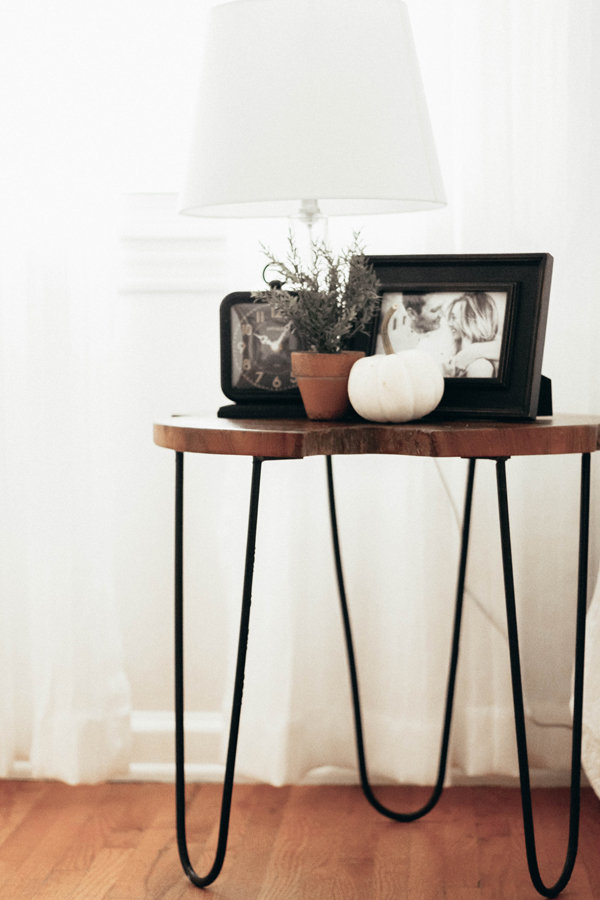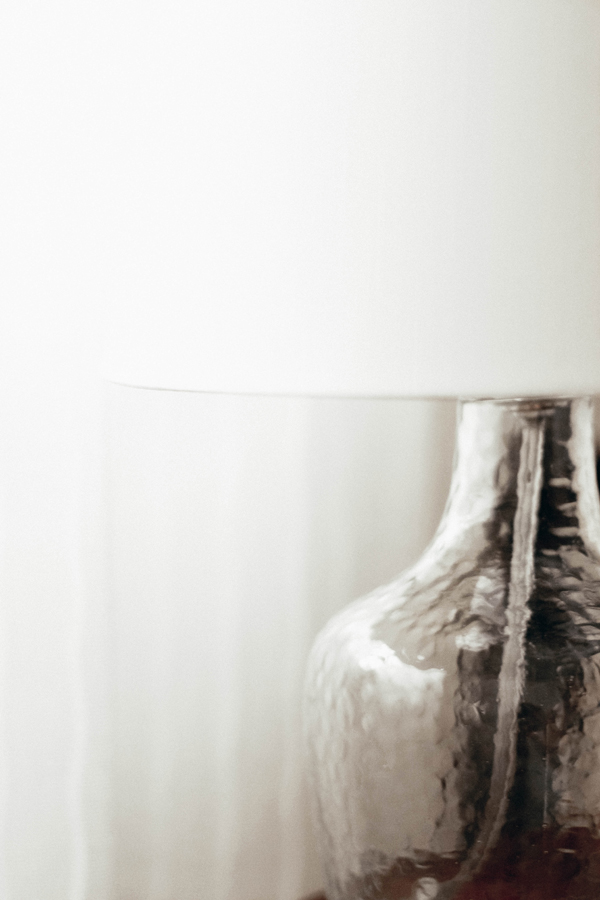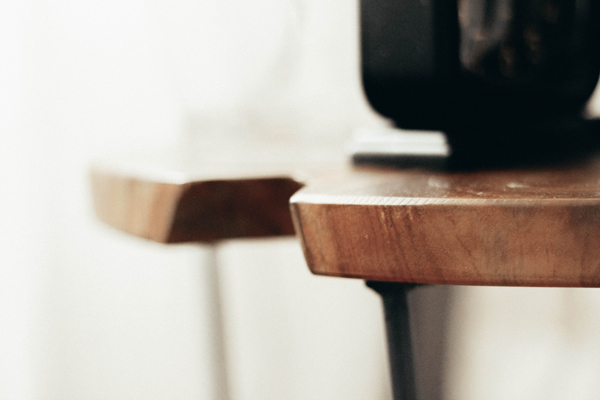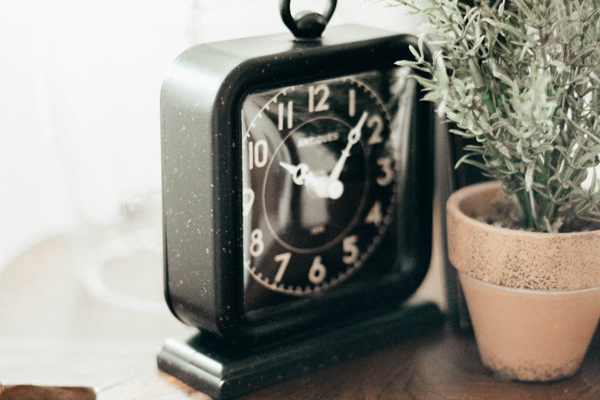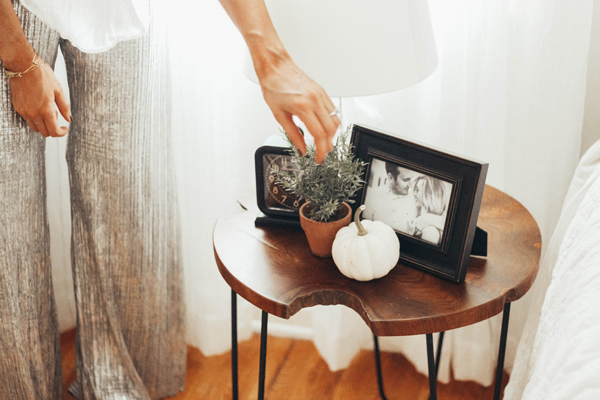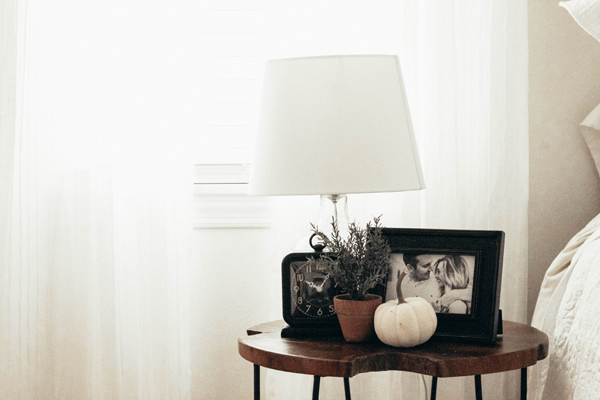 I hope you guys liked these tips and this small room transformation, also thank you to Meijer for partnering with me on this post. I'm still so blown away by the pieces Meijer has curated and I had so much fun shopping at the store!
For more Inspo and pictures make sure you head over to my Instagram here!