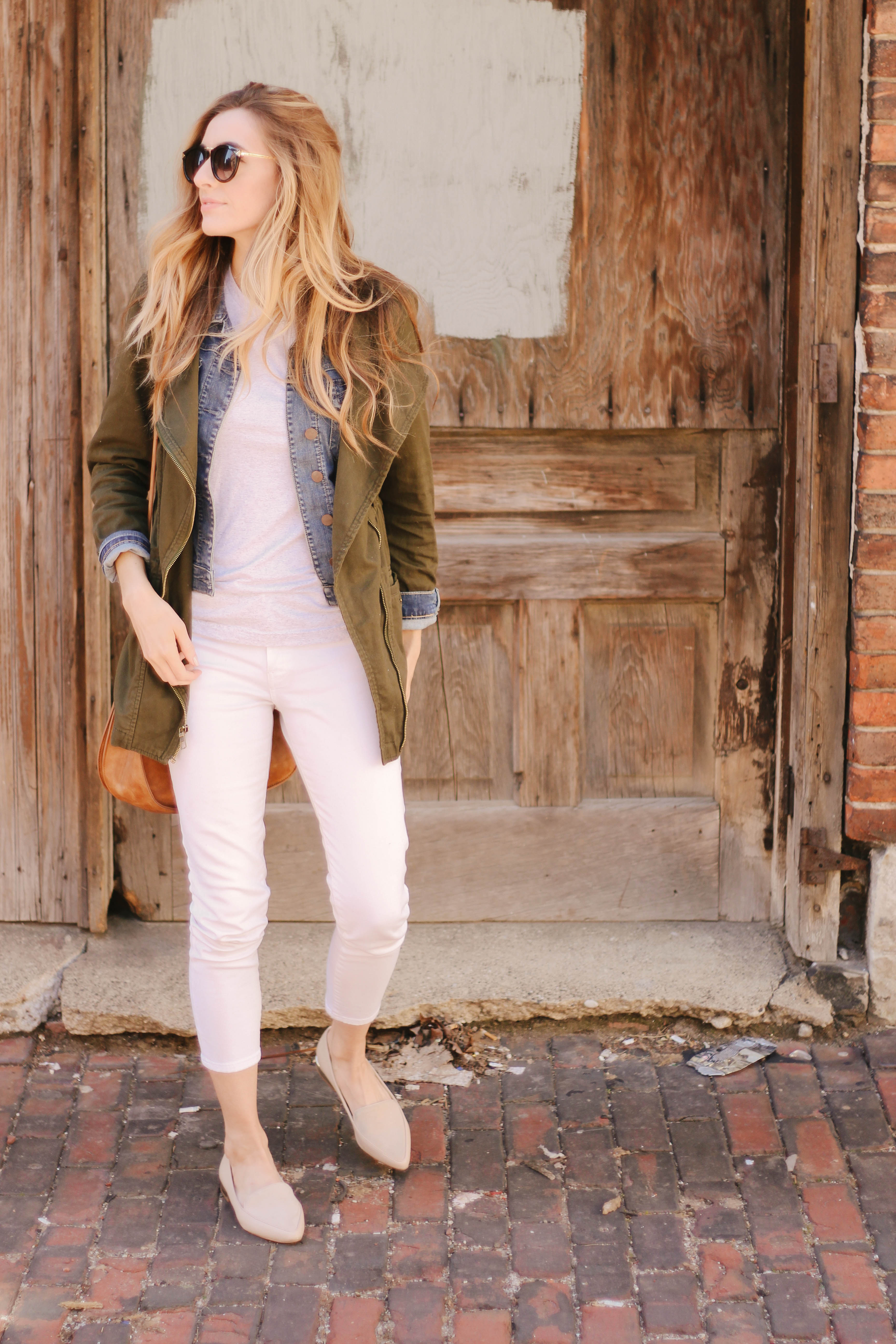 Jacket Old Navy (Similar), Jean Jacket BBDakota, Sassy Soul Tee, Lee & Birch White Denim (Similar), Aldo Shoes
Clearly, This was before homegirl chopped her hurrrrr off. If you'd like to see pics, check out my insta here!
The last couple weeks have been cray, as always. I kinda feel like I always say that. But it's true. This girl went to Real Estate school and passed her test there #wootwoot! But I still have to take my state test to be an actual realtor. Soooo, not one quite yet but getting there!
But this has been a spring staple already. Especially these shoes, Aldo as always kills it! I am not a very heel type of girl… So flats like this that are comfortable but they also elevate an outfit are perfect.
Photo Cred : Sincerely Ashley & Carpe Corde