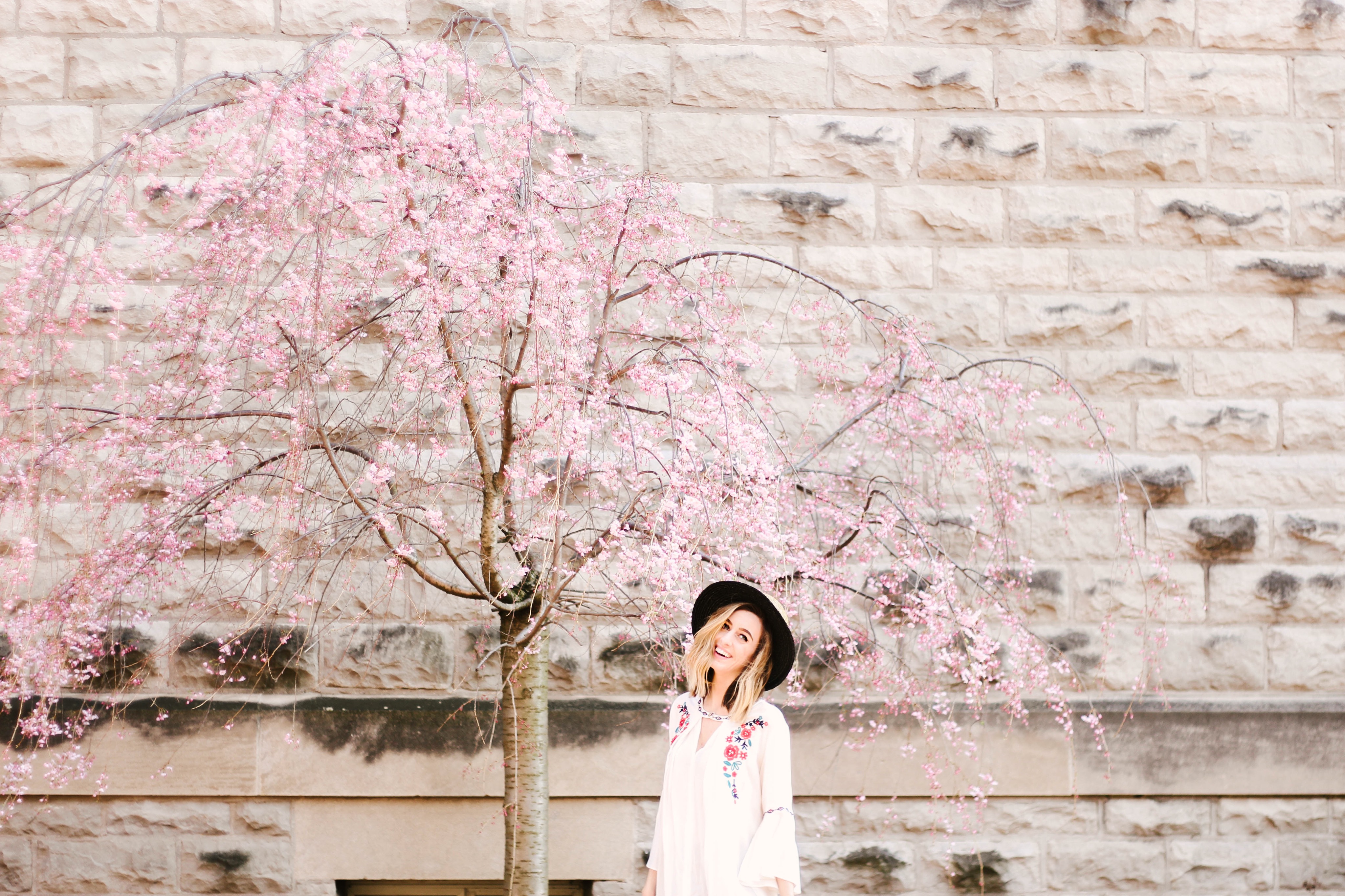 Top The Found Cottage, Hat Target, Jeans Gap, Booties Target
I have to say, spring is here and I am THRILLED.
It's been a hot minute since we've had this kind of weather so I am soaking it all in.
I found this top from one of my favorite shops in the area, The Found Cottage. I did a full blog post on it here if you'd like to read that! It's so flowy, so springy and the embroidered floral details are perfect. I'm not sure why, but I just feel my most confident in feminine flowy effortless tops? I think it's because I can down 5 tacos and you can't even tell, I still look fricken fab!
I hope you're having a wonderful week so far, and next week I'm doing my Empowered Babes Empowering Babes meet up in Grand Rapids, Mi. So if you'd like more information on that, make sure you join the facebook group here!
ps. We're headed to Savannah Georgia and St. Augustine in beginning of May! I'd love to hear some suggestions of places we should visit or eat! Drop them here or on my Insta which you can find here!
Photos by : Sincerely Ashley