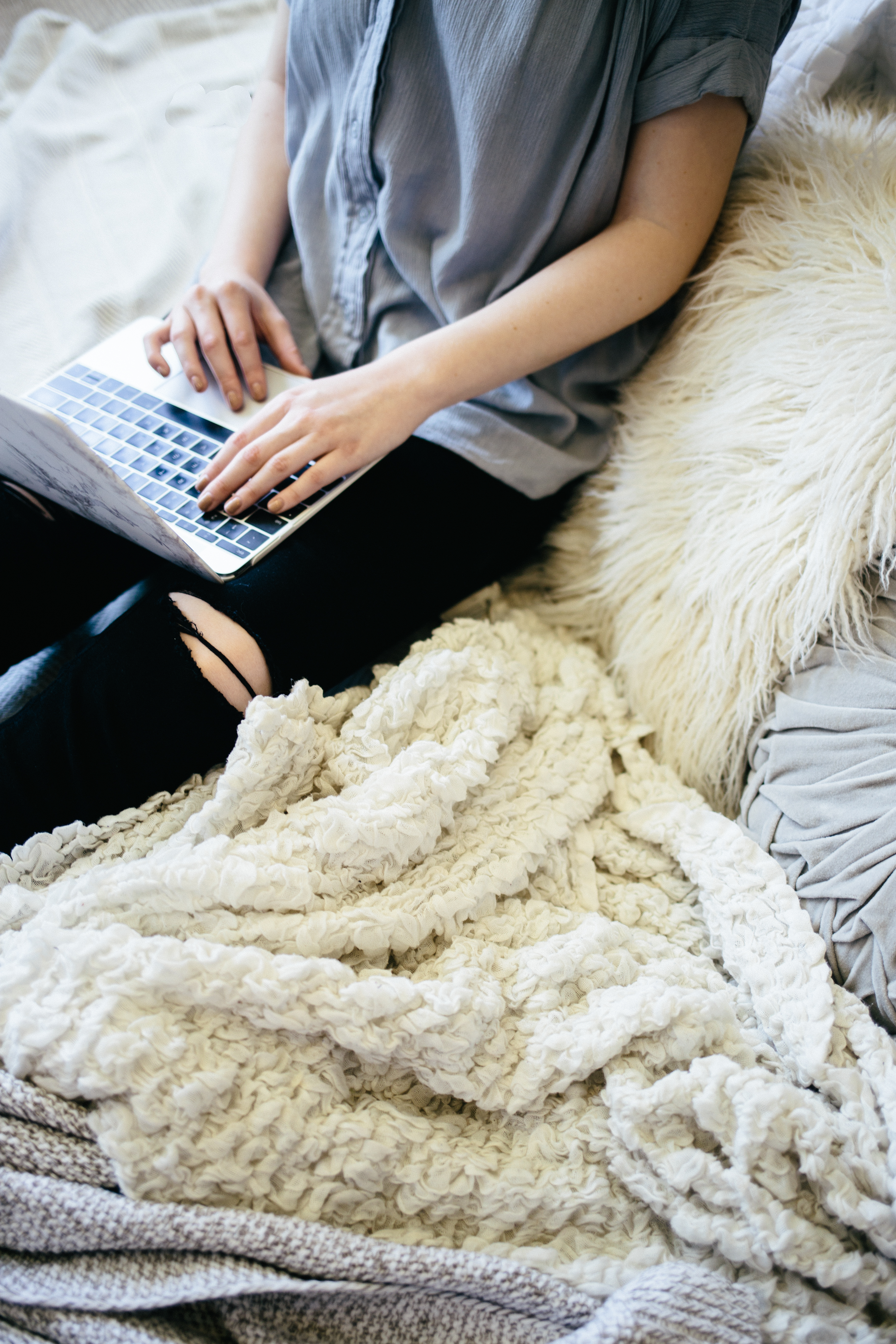 This is something I neeeeed neeeed neeeed to work on, on a weekly basis and something I have to motivate myself to do. I will tell you, It's much easier to sit and scroll through pinterest or instagram that to sit down and plan out my week, but I promise you, m'friend you will feel SO much better if you just do these few things. But seriously babe, you're worth it.
Declutter
Taking a couple hours on a weekend and just decluttering is going to save yourself your sanity. I promise you that. No one can be productive in a space that is a disaster.
Have y'all heard of capsule wardrobe? Well, it's something this girl is working towards. I love the idea of it. I personally feel SO much better when my wardrobe is color coordinated, organized and when I can mix and match items. Ps. make sure your items are steamed or ironed. It'll instantly boost your confidence.
Make A List
List making is huge specifically my ABCD hours. Going with that, has actually changed my life. You can read more about it here!
Network
When I realize that #1 I'm not the only one dealing with the stuff I'm dealing with, I instantly feel better and am motivated to do more. If you need a space for this, you can join my Empowered Babes Empowering Babes facebook group here!
But networking is key. You are who you surround yourself with so make sure you're surrounding yourself with motivated, boss babes.
Werk it out
I know this is sort of an eye roller and not something you want to hear but just getting your body moving you can feel so. much. better.
Take a Workshop
Bettering yourself will make you gain confidence and feel better. Find a workshop by a blogger or someone who really inspires you and take that. Take notes and take action.
Meal Plan For The Week
When I do, do this. I can tell my overall stress levels are minimized. Imagine knowing what you're making for dinner each night, It's already prepped all you have to do is stick it in the oven or crockpot. Yea, just the idea of that made you feel better. ammiright?
I sure hope these tips helped, I'm taking the meal plan thing seriously! As a newbie with that, if anyone has any tips, I'd love to hear from you pretty babes! xo