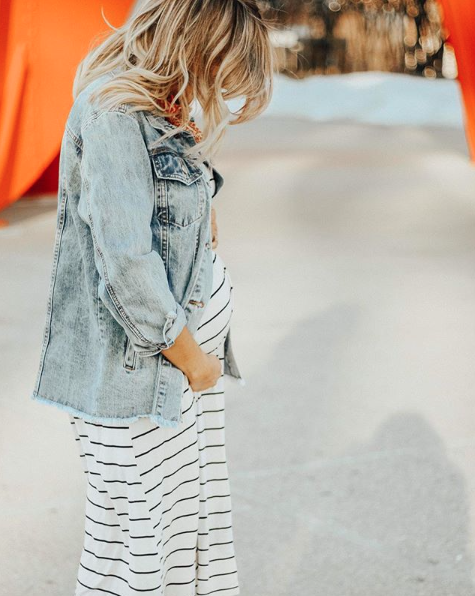 Dress – Dwell & Slumber, Jean Jacket – Marie La Mode, Bandana – Madewell, Gorjana K Necklace

First off, if you're reading this and pregnant, congratulations! I'm right there with ya. as I'm writing this I'm 16 weeks pregnant and I'm by no means an expert. In fact, I had a fairly easy first trimester. I never thew up, there were weeks where I'd have all day nausea, I had the typical fatigue, verry verrrry emotional, I will say pregnancy brain is a real thing. You guys I washed my remote controls in our washer. No joke. Along with our bedsheets and a water bottle. Oh I also drove the wrong way on a one way. So yes, pregnancy brain (idc what people say) is a real thing.
Anyways, Like I was saying for the most part first trimester was easy. It was easy compared to a lot of womens. So I just wanted to share a few things with you guys that made it a bit easier…
Please consult your Dr. if you're hesitant about what to eat, drink or what products to use. I'm not doctor so I have no place in telling you what you should and should not do. This is just what worked for me.

1. Crackers, All. The. Time.
Keep crackers with you all. the. time. Keep them under your pillow, side table, purse, wherever. You never know when that extreme hunger will hit you and following that (for me at least) was nausea. So keeping crackers with me and being full pretty much 24/7 was uber important.
2. Eat It.
Let yourself have the damn craving. You'll feel better.
3. Drink The Waters
Have a big water bottle with you at all times. It'll help I promise. I got thirsty all the time and felt like I had a dry mouth a lot so this was super helpful.
4. Tackle The Itch
For me, things started itching fast. So this Mama Oil was great from Burts Bees.
5. Share The News With A Few
Find a few people in your life that can relate to what you're going through.
I had a friend that had been through a miscarriage that I was able to talk to and vent to. Although every pregnancy is different having her was huge. She always reassured me everything was okay. If you don't have someone that's been in your shoes still find a few close friends who you can trust that will be there for you through those days that you most defiantly will need it.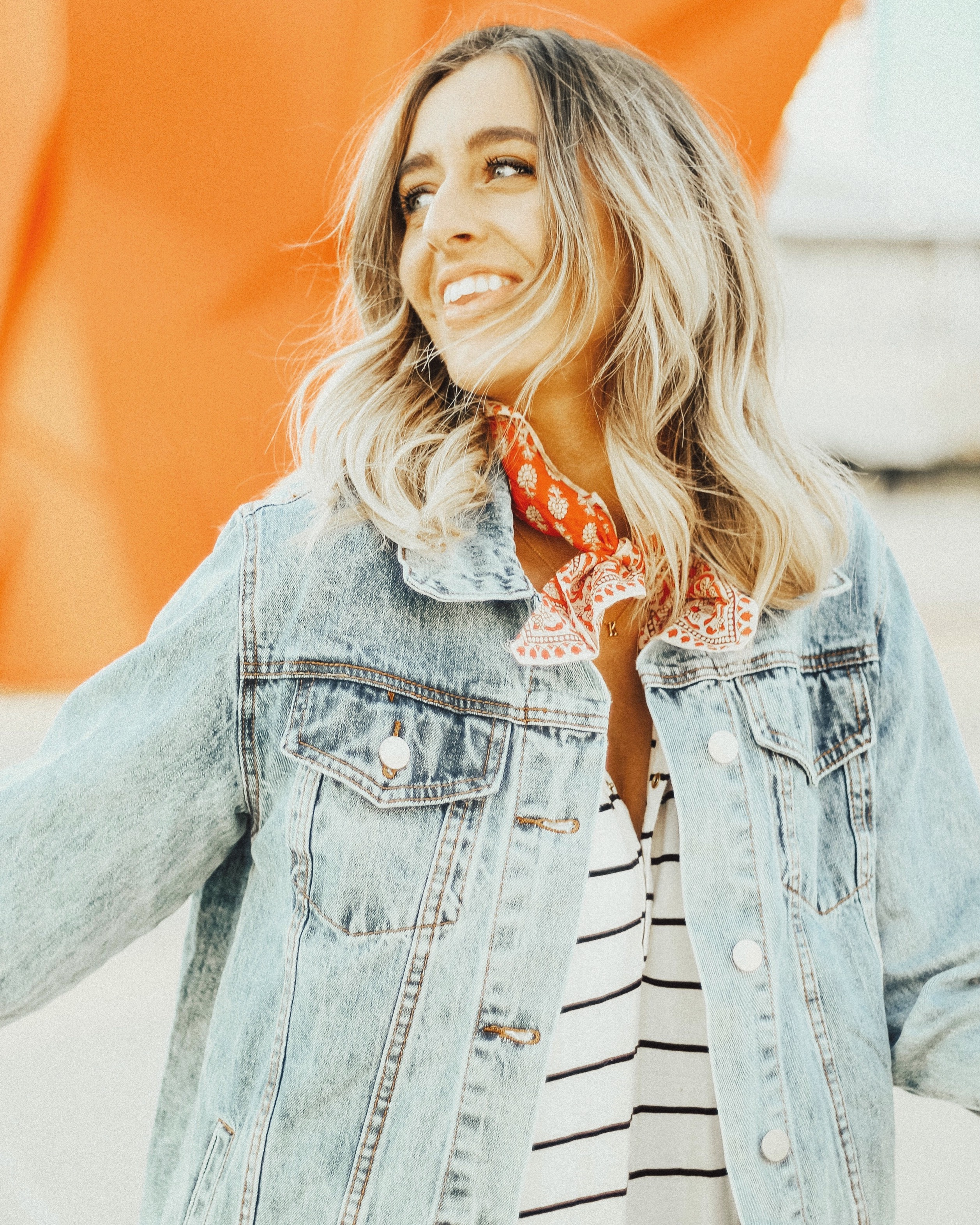 6. Lemon Water
Lemon water was something I started to crave early on. In fact, there were days I would stand in the kitchen and straight up eat a piece of lemon. I know I sound like a crazy person but it was so good and I think it helped my nausea.
7. Of Course, Prenatals.
When I first got pregnant I used these and loved them. Then they started to make me gag and so my Dr prescribed me others that have been great. Side note if you guys are in the Michigan area or have a Meijer close by you, you can get your prenatals there for free!
8. Take Prenatals at Night
This is one thing that helped a lot. My prenatal were making me nauseous so I started taking them right before bed and that helped a looooot.
9. Download Apps
The Bump app has been my favorite. It gives you a 3d look into what your baby looks like week by week which is super fun! It tells you the size and gives you a lot of information about baby's development that week.
10. Peppermint Tea (Ask your Dr about this one there has been controversy on it.)
Peppermint tea was another thing that I think really helped my nausea. It's the first thing I'd go for in the morning. That and bread. All the breaddds.
11. Don't Wait On The Maternity Pants
I'm not sure about you, but I felt like the second I saw the two lines on the test I instantly got bloated. I waited until like week 11 or 12 to purchase my first pair of maternity jeans and when I tried them on, I was like what on earrrrrth have I been doing. I spent a large portion of my first trimester angry every time I get dressed. None of my jeans fit well anymore (all I ever wore were high waisted jeans) so everything was pugging out and well you ladies get it. However these are my favorite jeans I've bought so far and I think I'm heading to HM today to get these and these.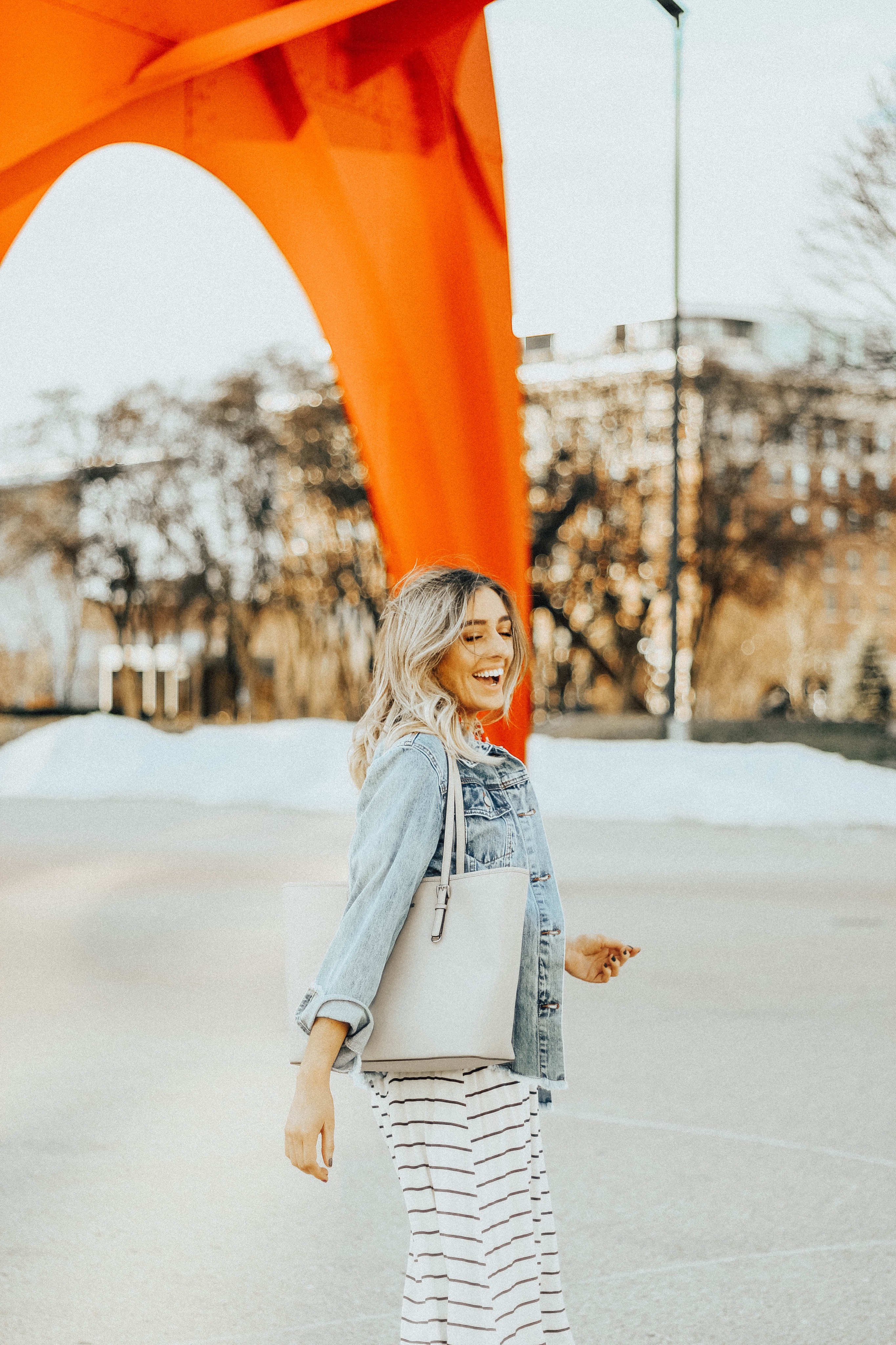 Hope you guys liked these tips. I know every pregnancy is different but so far this is just want I noticed worked for me. For more maternity fashion inspo and well, honest talks about life and pregnancy make sure you're following me on Instagram here!