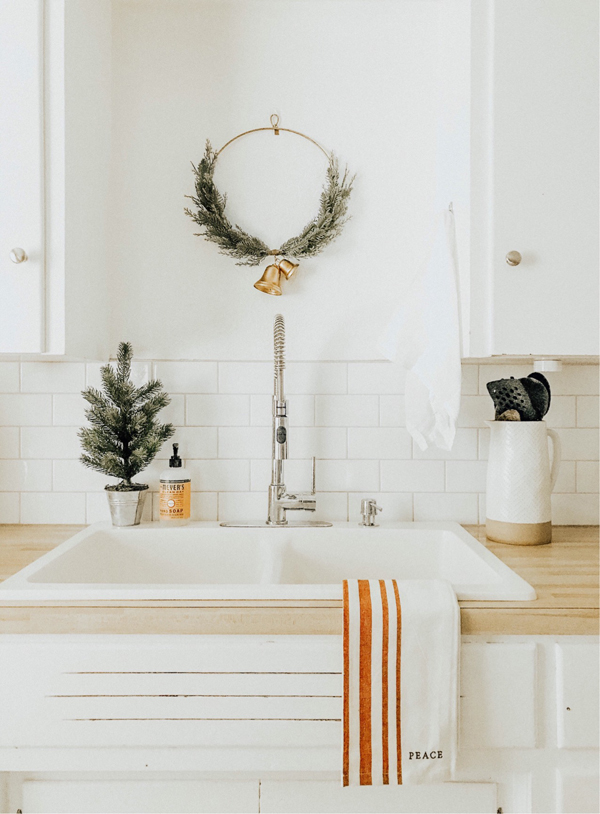 Hearth & Hand Wreath, Pitcher, Towel
Anyone else spend too much money this weekend at target? The hearth and hand collection is beautiful, although I'm a little jealous the target by us didn't have the flower cart. Did anyone else see that beautifulness?!
So we've been renovating our basement and it's finished, we just need to put up some doors and finish off a closet and bam we'll be done. But I've already been decorating for the Holidays in our basement but my kitchen is one of my favorite places in our home to decorate. In target at the Hearth and Hand, I found this wreath, towels & pitcher. The little tree by our soap was from the 3 dollar section at target. Yes, this little tree was 3 bucks.
Anyways, so excited to be decorating! I'm even more excited to show our basement reveal post. Coming soon guys!
For more home, holiday & style inspo make sure you're hanging with me on instagram here!
Happy Monday!