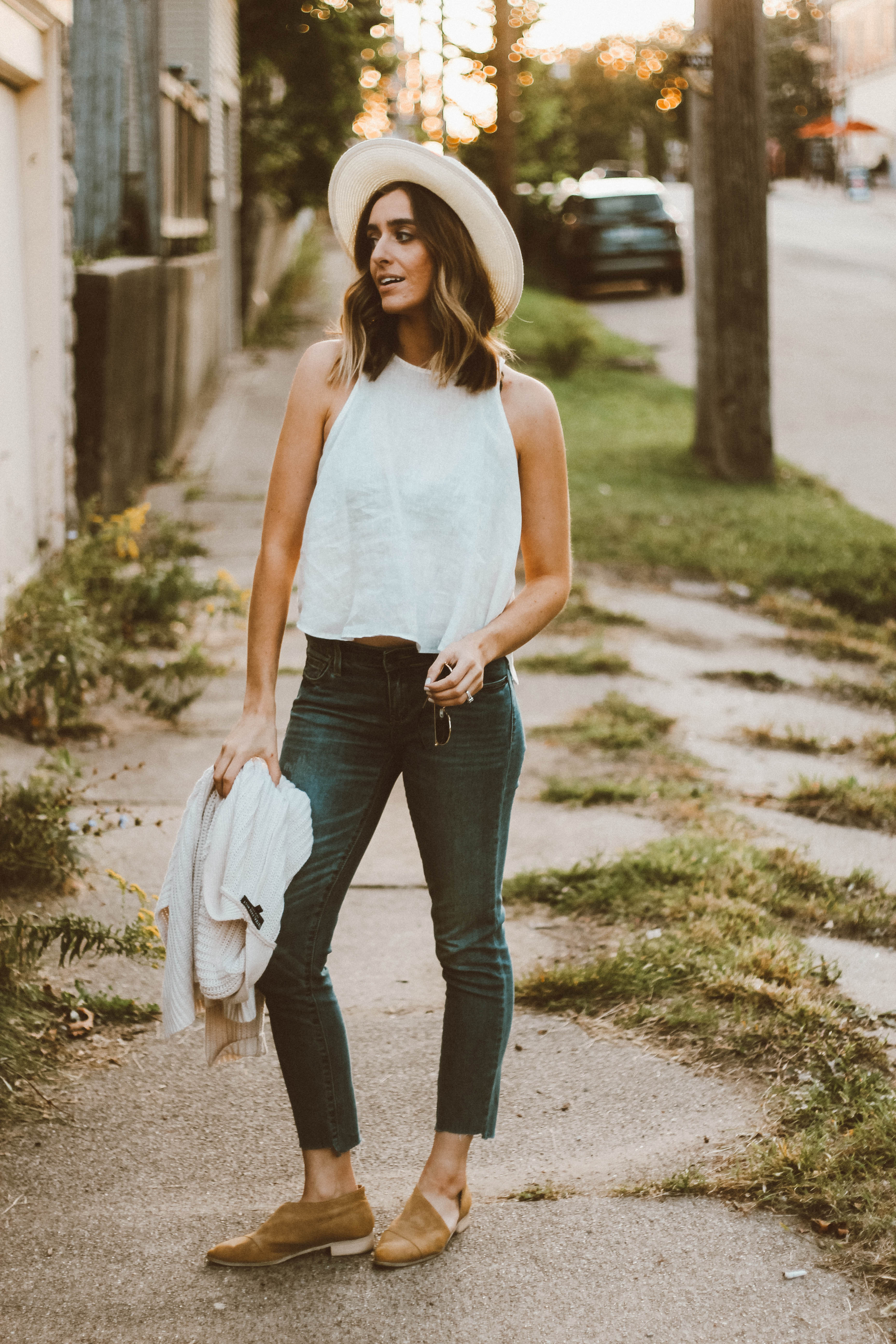 Anthropologie Top (on sale for $19.95) , Olive Ave Shoes, Gap Jeans, San Diego Hat Co. Hat
One of my favorite things about the end of summer is the crips nights. It's the in between, it's still warm out but yet a little bit of fall crisp air.
This outfit has been my go to and to be honest, I totally DIY'd these jeans. I had a pair of girlfriend jeans from the Gap that I wasn't wearing much just because I was a little bored with them. So I cut the ends for the 'no hem' look. I wanted to purchase a pair from anthro but I was a little hesitant because not wanting to spend $150 dollars on some pretty trendy jeans that might not last me too long, so here is the result and not too shabby!