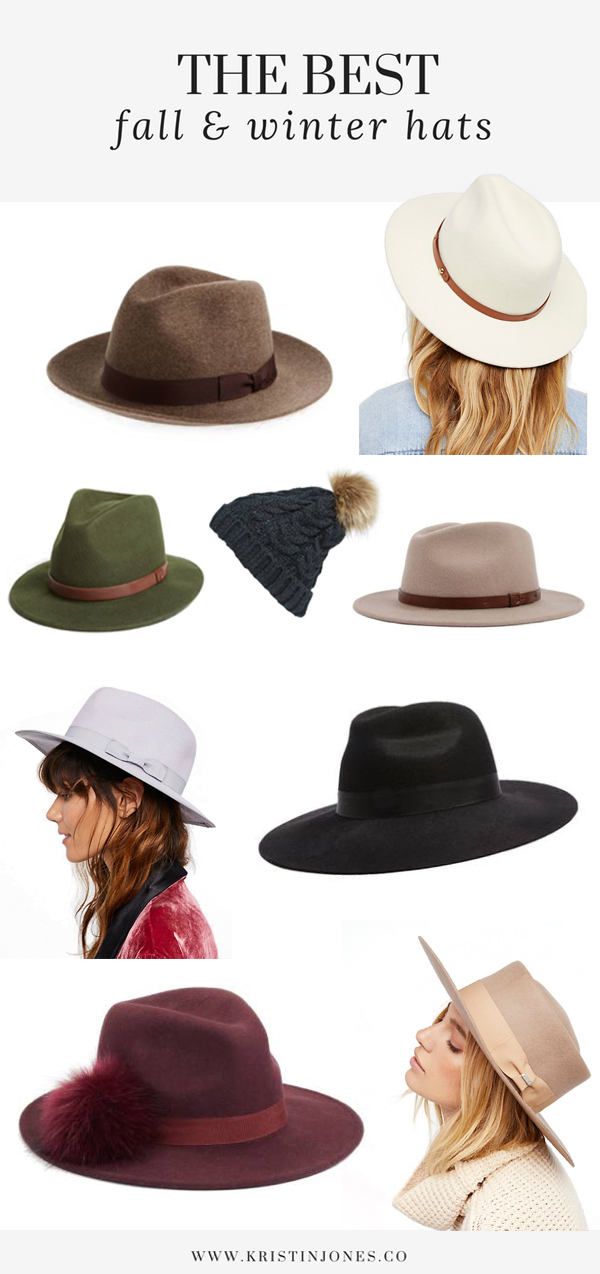 Nordstrom Criss Wool Fedora, Free People Wythe Leather Band Felt Hat, Nordstrom 'Messer' Wool Fedora, Nordstrom Knit Beanie, Nordstrom Fawn 'Messer' Wool Fedora, Free People Beau Banded Felt Hat, Nordstrom Wide Brim Wool Fedora, Nordstrom Faux Fur Pompom Fedora, Free People Bandit Felt Hat
You guys know I'm a fan of hats, like a big big fan. They're just my go-to and honestly save me so much time in the morning. You know those days where you're brushing your hair and you're like ehhhh I should probably wash it, but don't really have time. Throw the hat on it and bam you're done. Yo welcome.
Anyways here's a little round up of all my favorite hats for this season!