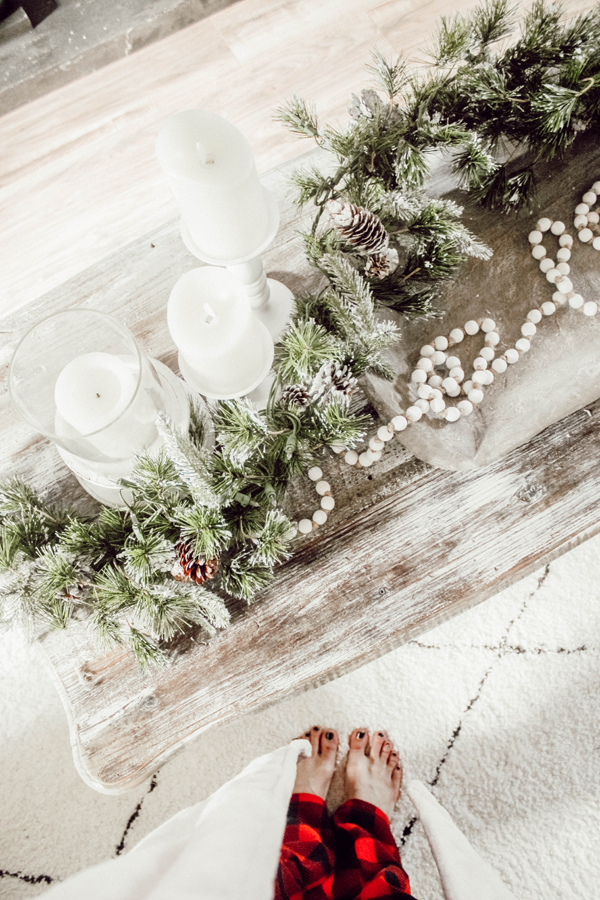 Coffee Table, Garland, Wooden Platter (Set of Two), Ceramic Candle Holder, Short White Candle Holder, Tall White Candle Holder
I partnered with Bed Bath & Beyond for the decor and table on this post.
You guys I'm super excited about this post! Here in Michigan after Christmas, we still have winter for a few more months. It's kind of a weird time for me with home decor. Since there is still a ton of snow on the ground I still get the wintery vibes but I am ready for my Holiday decor to be OUT.
One of the first things I do right after Christmas is remove all of our red decor. So any berries, pillows that were Christmas "themed" any red decor you had out, put it away. I think it's best to keep the theme of whites, creams, and greens. It gives the room a cozy, soft and wintery feel.
So for the transition from Christmas to winter decor on our coffee table I kept out a green garland, a wooden tray, soft candles with different textures.
I love creams and whites. I notice that is something I really gravitate towards. But sometimes if you have whites that are all the same texture it can feel a bit sterile. So mixing creams, whites with different textures is the perfect way to keep a simple style but also warm up a room.
Everything on the coffee table we found at Bed Bath and Beyond. The home decor they've curated is stylish but yet timeless and the quality is amazing.
I hope you guys liked our winter coffee table and got inspired by it to maybe keep up your winter decor for a little longer!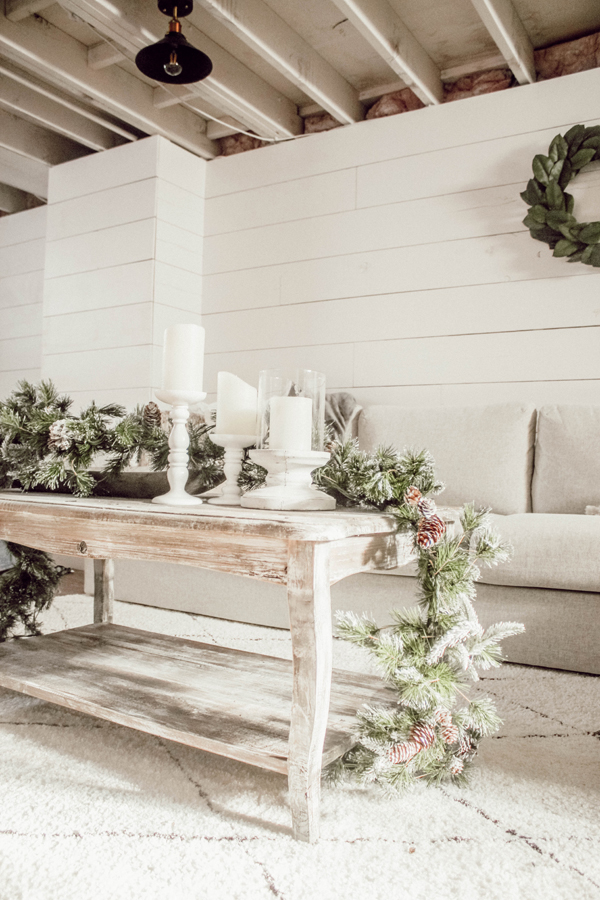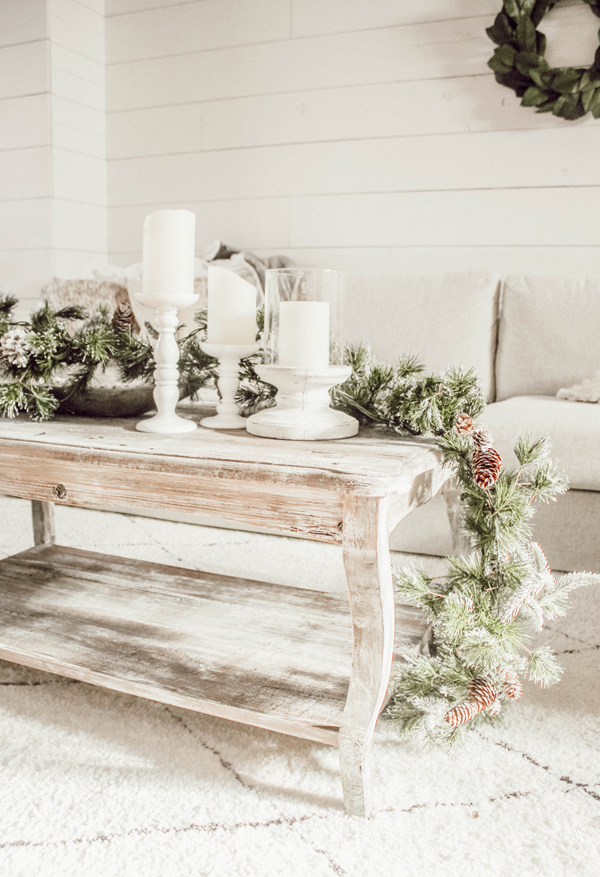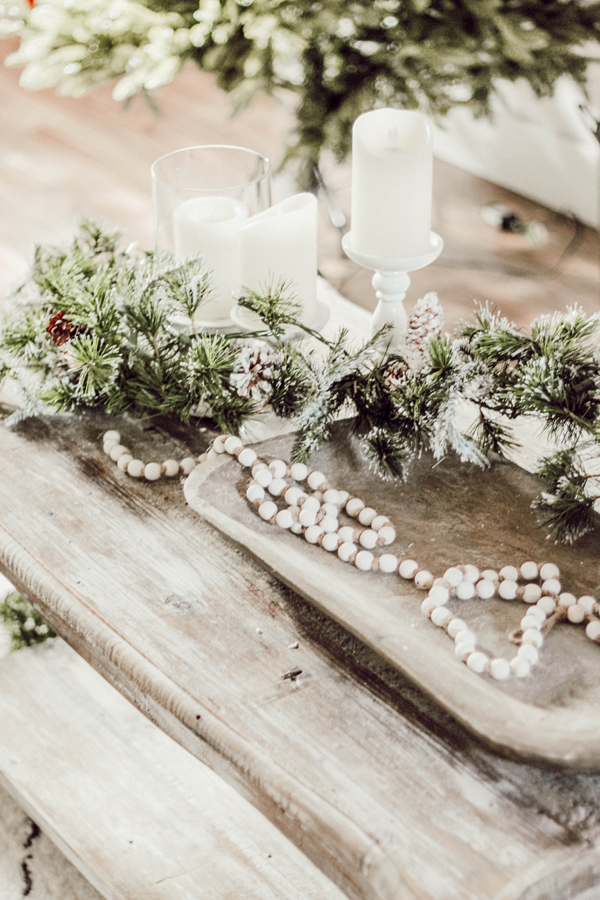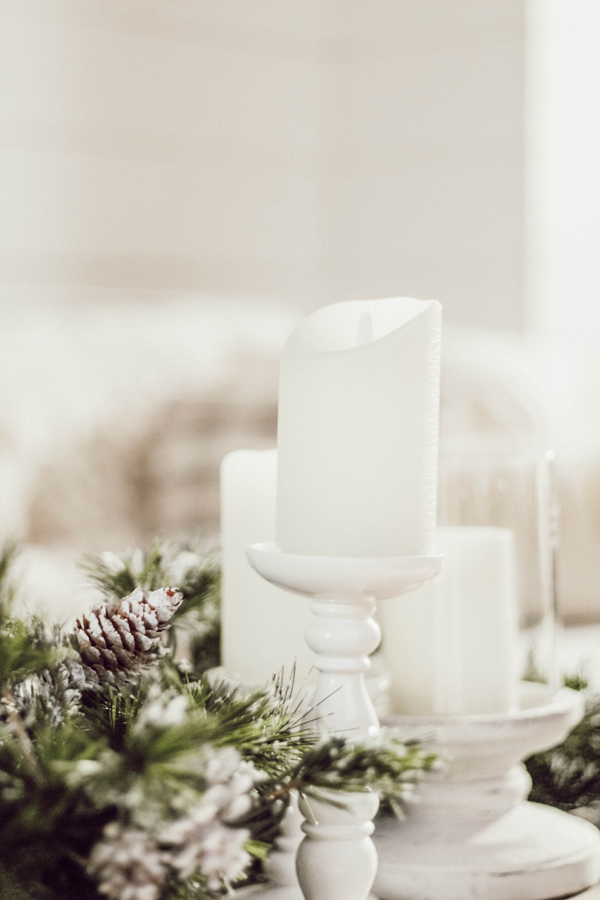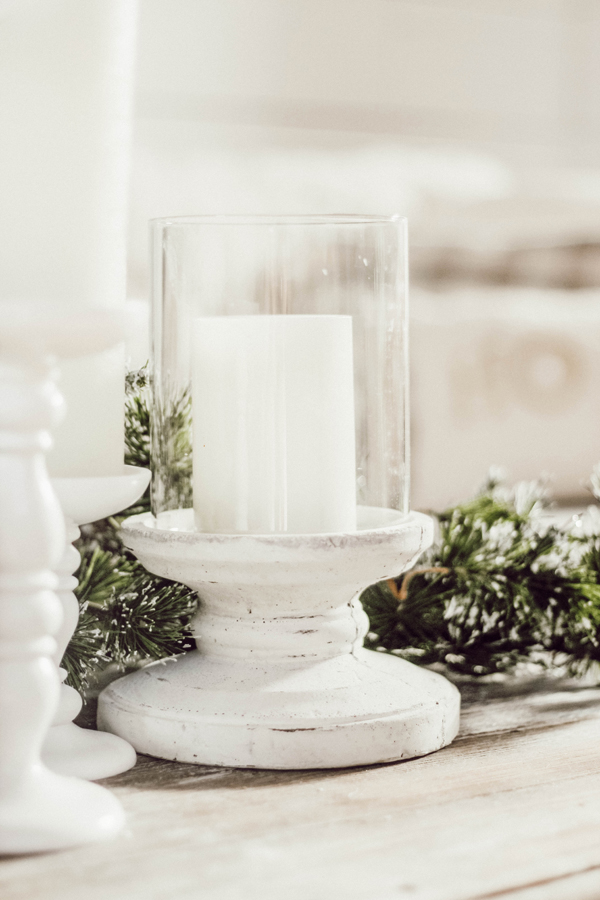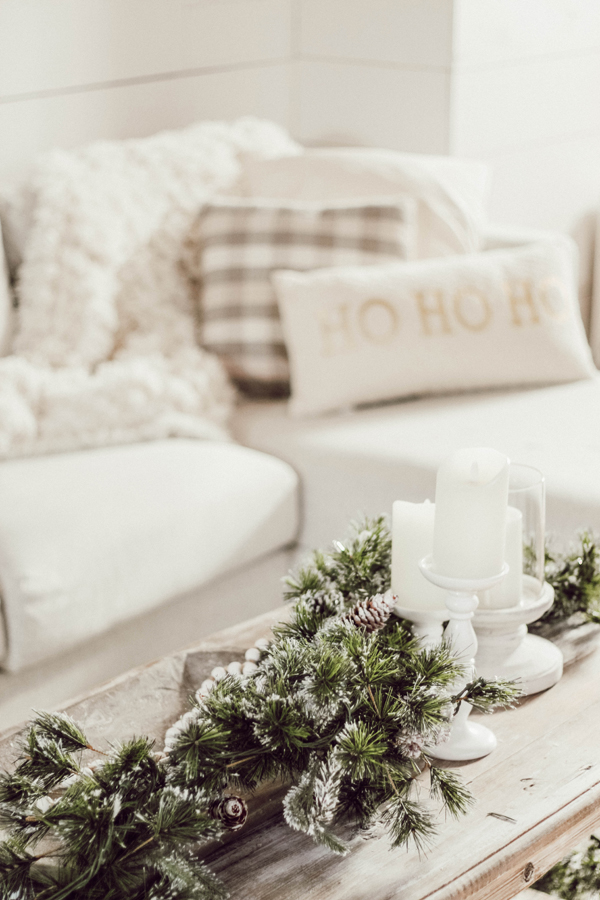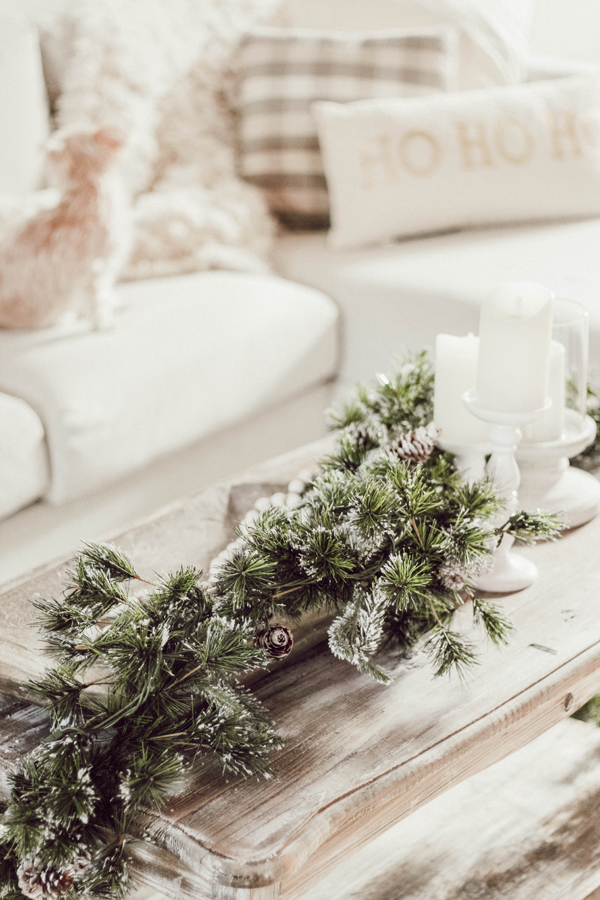 This post was in partnership with Bed Bath & Beyond a brand I know and love all opinions are my own.