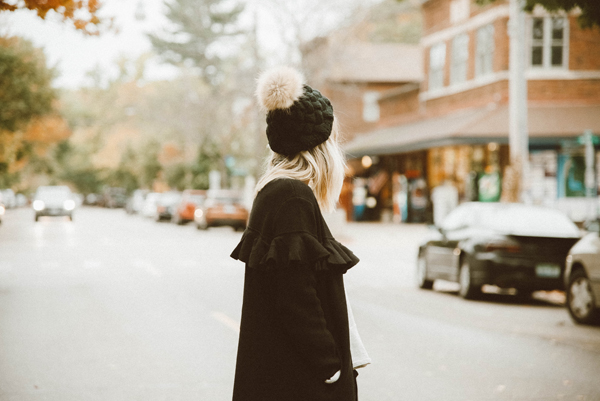 Black Jacket Brass Anchor, Knit Hat Brass Anchor, Target Sweater, Unpublished Black Jeans, Nicole Booties
In Michigan, it's finally starting to feel like fall! The leaves are red and the temps are finally down! This past week we finally finished the basement. We still have a few things to do but the couch is put together, the tv is up and we broke it in binge-watching stranger things. It was a pretty great weekend. Now it's Sunday night, I'm sitting on our new couch, Matts napping, candles are lit and Christmas movies are on repeat on the Hallmark channel. Today is a pretty great day.
Now I can't leave here without talking about this jacket. I went to brass anchor with a couple friends and I couldn't believe the beauty of this jacket. It's warm, sleek and stylish. The perfect combo with black booties and ripped back denim.
Happy Monday babes!