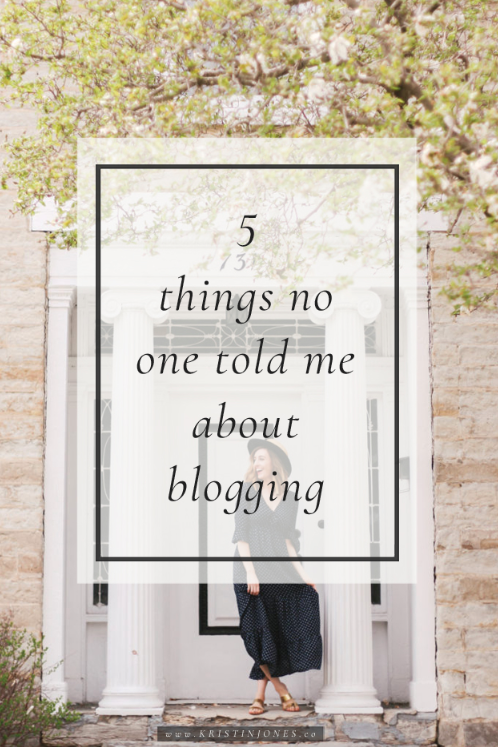 Well, I am now coming up on my 5th year a blogging. Well, technically 6th. If you didn't know, I had a blog before called unique ambition. haha yeeehhhp. It was never a public thing but I really just blogged to get out what I needed to get out and a creative space. Well Today I wanted to share 5 things no one told me about blogging! Hope you enjoy!
wait wait wait if you're not already make sure you're apart of my Empowered babes empower babes group on fb, you can grab that here! If you're down for being apart of a supportive and amazing community, it. is. for. you. We talk about everything from blogging, life, empowerment really anything! I also do monthly meet ups! woot woot! So, join here!
1. Understanding who your audience is
There will be a point, I promise you this when you start to get emails, opinions, and comments you start to realize and see that holy cow I'm not just writing for myself anymore. But this one thing I want you to know and get very very clear in your beautiful brain. Hold you own voice. Keep you own voice but if you are wanting to make blogging a business you must consider who you're writing for. So it's super important to identify who your audience is, who it is that you want to serve… A few questions you can ask yourself about your audience is…
1. What types of things is your ideal audience struggling with?
2. Who do you wake up in the morning wanting to work with/write for?
3. What is their personality type?
4. Are they an introvert or extrovert?
5. What is their favorite blogs/websites?
If you'd like, you can grab my Workbook on Knowing and Growing your Audience you can grab it here. It's on sale right now for $12, yea, twelve dollars. I have spent the last 5 years of my time researching and trying to figure out how to grow my audience and grow my blog. But the minute I identified who my gal was, that was the game changer. That was when people started flocking to my blog and when I really started gaining traction. Invest that 12 dollars into your business. Seriously gf.
2. You'll meet the most amazing people through blogging.
Never in my dreams did I think I'd meet the type of people that I've met through blogging. So many positive, entrepreneurial, creative and brilliant minds. I'm best friends with some of the coolest people ever they're constantly inspiring me and uplifting me. They're such hard workers and motivate me to get my SH*# DONE! It's important to surround yourself with those people because those are the people that are going to help you elevate your life, business and creativity. so surround yourself with them.
3. It's important to focus on building community rather than followers.
If you want to get into blogging, you want to work with brands; you want to create uber fun and creative content and get paid for it.. But you're like, I need to grow my followers. Once you make the mind shift from going from growing followers to growing a community and focusing on who you're serving. The whole game changes. If you're blogging just for a creative outlet and just for yourself forget this.. But if you're wanting to grow a blog with real people who follow it, you need to make the mind shift change from popularity to who are you meant to serve. IT'S ABOUT THE PEOPLE, PEOPLE!
4. Taxes
Yep, you'll have to do taxes.
5. You'll figure out your own creative strategy/process.
You'll lose your damn mind and have a WHAT THE HELL AM I DOING moment, and when you do, gf know you're not alone because I'm totally there with you.
If you're reading this, chances are, you and I are a lot a like.. These moments are totally okay and just make sure you have a pad of paper, some colorful markers and just start jotting everything down.. Just brain vomit on paper. get. it. all. out.
I love you babe face, and If you're not following me yet, I'd love for you to come hang with me on instaaa which you can follow me here! .. It gets a little weird over on my insta story.
Image above shot by Sincerely Ashley